Environmental Goals and Sustainable Prosperity Act (EGSPA)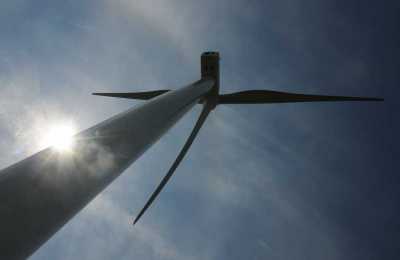 The Environmental Goals and Sustainable Prosperity Act is a piece of legislation that imposes aggressive targets to reduce greenhouse gas emissions, promote renewable energy, improve air and water quality, and protect ecosystems.
Climate Change Action Plan
We know we can't tackle climate change without serious action. That's why Nova Scotia developed a Climate Change Action Plan. It outlines what we will do to be leaders in climate change, including:
Reducing our contribution to climate change by reducing our greenhouse gas (GHG) emissions;
Preparing for changes to our climate that are already inevitable.
Municipal Climate Change Actions Plans (MCCAPs)
Over 50 Nova Scotian municipalities submitted Municipal Climate Change Action Plans, as part of the 2010-2014 Federal Gas Tax Extension Agreement and the Municipal Funding Agreements. The goal of the MCCAPs is to build knowledge and capacity at the local level, to help communities effectively respond to climate change.
Greenhouse Gas Emissions (GHG)
In 2009 Nova Scotia released the Greenhouse Gas Emissions Regulations establishing GHG emission caps on the electricity sector.  Amendments were also made to the Air Quality Regulations to set tighter limits on Nova Scotia Power Inc., sulphur dioxide and nitrogen oxide emissions for 2015 and 2020.
Renewable Electricity
Nova Scotia's Renewable Electricity Plan is a program to move Nova Scotia away from carbon-based electricity towards greener, more local sources. As of 2015, 25% of Nova Scotia's electricity is supplied by renewable energy sources, like wind.
Adaptation Workplan
The Adaptation Workplan is the Climate Change Unit's 5 year (2014-2019) action workplan to enhance Nova Scotia Government's capacity to address complex problems like climate change. By improving commitment, engagement, leadership, sharing, empowerment, simplification, communication, and informal networks, we are integrating adaptation into all that we do.
Atlantic Climate Adaptation Solutions (ACAS)
ACAS is a partnership between the four Atlantic Provinces and Municipal Associations, Natural Resources Canada and the Atlantic planning and engineering associations. It is a multi-million dollar, three-year project aimed at helping Atlantic communities adapt to coastal impacts and groundwater changes.
Climate Change Adaptation Fund
The Climate Change Adaptation Fund program was launched to support efforts and actions by communities in order to:
Identify and assess the threats and opportunities related to climate change in Nova Scotia;
Build Nova Scotia's capacity to become better suited to new and different climatic conditions.
The fund supports any group or individual, including non-profit organizations, municipalities, universities, and businesses, conducting efforts to help build a stronger community. Approved applicants submit final reports to demonstrate their efforts and the results.
Reports from 2010-2014: